Software Engineer Nagpur
Walk-In For Freshers Software Operations Executive ( Tech Support )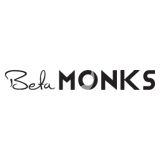 Time and Venue
16th September , 9.00 AM - 1.00 PM
BETAMONKS TECHNOLOGY Yalamanchili Ashok Enclave 46, 47 & 48, Trisharan Nagar, Khamla, Near Pratap Nagar, Nagpur, Maharashtra 440022 Landmark: Near Somalwar High School (Khamla) (View on map)
Contact - Ms. Yogita ( 7507444730 )
ob Description
Walk-in freshers for Software Operations Executive (Tech Support) ON 16th September 2023 (SATURDAY) from 9:00AM to 1:00PM
Software Operations Executive - Job Description:
Monitoring and maintaining the existing Software Applications.
Coordinate with technical team to resolve the issues.
Fundamental Technical know-how on system trouble shooting.
Database management and download reports as required.
Keep track of Payment Card System reports.
Re-Conciliation, Application Trouble Shooting.
Handling the Technical Operations of the applications.
Required Experience, Skills and Qualifications:

Experience : 0 to 1 Years
Mandatory Skills : SQL Basics
Year of Pass out Eligibility for Freshers : 2021/2022/2023
Location : Nagpur
Qualification : Any Degree
Good written communication skills with email etiquettes.
Walk-In Date : On 16th September 2023 (Saturday)

Walk-In Time : 9:00 AM to 1:00 PM only.

Walk-In Venue :
BETAMONKS TECHNOLOGY
Yalamanchili
Ashok Enclave 46, 47 & 48, Trisharan Nagar, Khamla, Near Pratap Nagar, Nagpur, Maharashtra 440022
Landmark: Near Somalwar High School (Khamla)

Contact Person : Ms. Yogita

Contact Number : +91-7507444730