Back Office walk In Interview
Walk IN - Graduate Freshers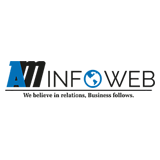 Time and Venue
12th September - 15th September , 1.00 PM - 8.00 PM
AM Infoweb, 7th floor, Tower B3, Cerebrum IT Park, Kalyani Nagar - 411014
Contact - Monish Ganatra ( 9209147676 )
Job description
Act as a mediator between insurance company's/law firms and hospitals, doctors, clinics medical facilities. Do a follow-up on medical reports of patients who have been discharged from the mentioned medical institutes. The main aim is to get the medical facility reports within the time frame mentioned by the client.
Eligibility Criteria
Excellent Communication Skills
70 % and above in HSC or SSC
only graduates can apply
Perks and Benefits
Salary up to 25K per month
Gross attractive monthly Incentives
Fixed Loyalty Bonus up to 5K per month
Fixed US shift
Saturday Sunday Off
Over Time Paid
Work location: Kalyani Nagar, Pune
This opening is for the voice process; hence candidates with back-office / B2B lead generation / RPO / Business Development / Domestic process experience will not be considered and cannot apply.
If interested, please feel free to call us at 9209147676.